Ear Wax Remover Vacuum Cleaner
Remove Ear Wax From Your Ear Comfortably With Ear Wax Remover Vacuum Cleaner!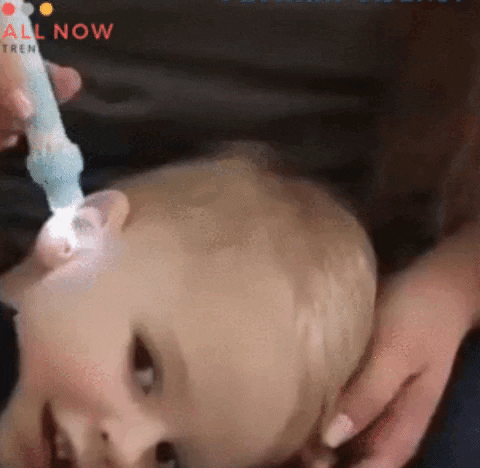 Introducing the Ear Wax Remover Vacuum Cleaner; perfect for removing ear wax from your ear! It gently vibrates and vacuums dirt particles and moisture out of your ear. The Ear Wax Vacuum Cleaner is made of BPA-Free Plastic, with the head soft enough to be used in different sizes of ear holes. The length of the Cleaner's head is safe for every adult and kid's ear depth, and the vacuum power can pick up ear wax easily. It is perfectly safe for your ear, and you can enjoy cleaning them anytime, and anywhere.


FEATURES:
STYLISH AND SAFE TO USE: Home travel essential. Comes with two soft heads that are easy to clean and easy to replace. 2.5 cm elastic material design offers protection of the ears, and will not damage the eardrum. Safe and reliable to use.
EASY TO USE: Professional electrical removal of earwax. The product f

irs

t vibrates the earwax, then vacuums it out. Enjoy a loud and clear world!
CLEAN EASILY: Very easy to use and clean after use. Just press the button and carefully & gently insert into your ear canal. It will vibrate and vacuum the earwax. The vibration will make the ears feel very comfortable, much like a massage! Stubborn earwax attached to the ear can also be cleaned after vacuuming,

similar to

 a vacuum cleaner. The pull is strong but sounds very quiet.
HOW TO USE:
Switch on the Ear Wax Remover Vacuum Cleaner
Place the tube in the ear
Press the button to turn on 

&

 

draw out the ear wax.
SPECIFICATIONS:
Material: Plastic
Weight: 75g
Size: 2.5cm x 13.0cm
Battery: 1 x AAA (Not Included)
Package Includes: 1 x Ear Wax Remover Vacuum Cleaner