SAFELY KILL DANGEROUS FLEAS & TICKS WITHOUT CHEMICALS!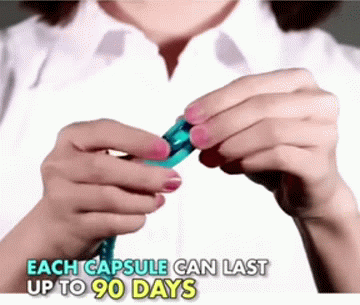 Introducing the Anti-Mosquito Bracelet! It's probably the best investment you can make for your long-term health. Designed by a team of elite doctors! Made from our proprietary blend of
natural essential oils that are non-toxic
. It was created to
keep us protected, but safe as well from dangerous chemicals
. Unlike other brands of pest bracelets, we have used
organic ingredients
and tested it on many people from campers to even gardeners to ensure safety! Perfect for outdoor's person!
FEATURES:
Easy to Use:

 

Simply put it around your wrist or ankle

 

like a regular bracelet! Naturally fight off dangerous ticks, fleas, and mosquitoes so you don't need to visit the ER!
Unnoticeable:

 

Comfortable, non-greasy, and odorless, meaning no chemical smell!
Water Proof:

 

No need to waste time taking the bracelet off each time you go to the beach, pool or even when it rains! Just Set it and Forget It
100% Natural Ingredients:

 

NEW & Improved!

 

Made from natural ingredients

 

that are suitable for any outdoor lover! Created with ONLY 8 essential oils, Citronella, tea tree, lavender, eucalyptus, mugwort, lemon, Chamomile, peppermint and that's it! No obnoxious unpronounceable chemicals and no need to worry about what you are putting on yourself or loved ones. The bracelet itself is made of silicone. Tested on and over 1000 campers with Positive Results!
Safe for Humans:

 

Using 

Non-toxic organic ingredients

 

to kill fleas and ticks, children and friends will still be able to enjoy the outdoors without the fear of being bit by pests!
Long Usage:

 

Protects you 

up to 3 months of constant Flea and Tick repellant

 

so you can be worry free! (If left unopen it will be effective for 3 years)
Cost Effective:

 

Saves you Money from Expensive treatments or even Emergency Room Visits!
HOW IT WORKS:
The Anti-Mosquito Bracelet begins to work after putting it on. Natural insecticidal substances begin to stand out from the bracelet, spreading an invisible force field around you, protecting you from dangerous pest!
SPECIFICATIONS:
Material:

 

Silicone
Diameter:

 

65mm
Package Includes:

 

1 x Anti-Mosquito Bracelet